Would you recommend Georgia Eye Clinic to your friends and family?
Excellent! Please Rate us 5-stars
...and leave a helpful review.
We're sorry we didn't meet expectations. How can we do better in the future?
Thanks for your feedback. We'll review it and work to improve.
Martha Iglesias
What a wonderful place. The first thing I noticed was how caring and careful they are about protecting themselves and the public in the mist of this p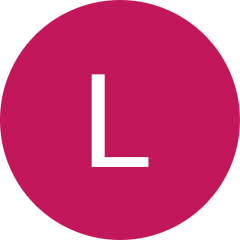 Lynn Smith
Today was my first visit. From the phone call to set up the appointment to checking out, this was a wonderful experience, if dilation and tickles of l
Sarah Carey
I am so impressed with Dr. Evans and his staff! My eight year old son just had his first visit. Dr. Evans was very friendly, kind, patient and knowle
Donna Fortson
Very professional and the Doctor was informative!!
Cas Futo
Very professional staff, Great Dr.! Saw Dr.Evans several times tying to unclog a tear duct, so I could elude seeing a Plastic surgeon, but ended up h
Candy Alington
Great medical practice, wonderful and warm experience from start to finish. Dr. Evans is incredible! It's rare to find a doctor that takes time to c
Nelson Narcisse J Cantin
Dr Evins did a great job on my eye surgery. Vision is perfect. Thanks my wife is also very happy with her surgery.
Douglas Holladay
Dr Evans is a miracle worker as well as kind an caring toward his patients! I highly recommend his services!!
Eric Moss
As a former colleague of Dr. Evans I want to let patients know they are getting the best of physicians. He truly cares about his patients, will treat
Natasha Harrell
My experience with Dr. Evans was wonderful! I saw him at another location after I had already gone to an optometrist who said everything was fine with
Elyse Hollett Giles
Dr Evans has been our eye Dr for awhile and he and his staff are amazing! They time and care they take is number 1. Go see them!
Crystal Parker
Dr. Evans performed my Lasik surgery in January of this year at another location and was amazing! Very friendly and caring. 6 weeks after the lasik
Previous
Next