Cataract surgery
Georgia Eye specializes in the latest techniques of cataract removal including multifocal lenses, astigmatism correction and more.
Glaucoma surgery
The skilled surgeons at Georgia Eye understand the complexities of glaucoma management and are trained in the latest techniques of glaucoma treatments including MIGS or minimally invasive glaucoma surgery.
Vision correction
The experienced staff at Georgia Eye will ensure that you are seeing your absolute best! Contact Us to learn about the surgical and non-surgical ways your vision can be corrected at any age!
Diabetes
Do you need an annual eye exam for your diabetes but don't have time to spend all day at the doctor's office? Come to Georgia Eye where efficiency and compassionate care are part of our core values. We will also coordinate your care with your primary doctor to ensure the best possible management of your diabetes.
Macular Degeneration
If you are concerned about macular degeneration or have heard you may be at risk, come visit us to learn more about this debilitating disease and learn how our physicians can help you.
Centrael Evans, MD
Dr. Evans, who most people call Sonny, is an Athens native and graduated from Cedar Shoals High School. He received his Doctorate of Medicine from the Emory University School of Medicine in Atlanta, Georgia. He's excited to continue his career in his hometown of Athens, GA and offer the latest medical and surgical techniques to the community. Click below to learn more.
What our patients are saying…
Pime Y Silvia Almodovar
I want to take the time to give a positive review to Georgia Eye we became new patients and the experience in the office was amazing starting from the
Cas Futo
Very professional staff, Great Dr.! Saw Dr.Evans several times tying to unclog a tear duct, so I could elude seeing a Plastic surgeon, but ended up h
Kristin Buffington
Highly recommend this place! Great staff, very knowledgeable and professional. I will definitely be going back!
Dianne Ward
Dr. Evans at Georgia Eye Clinic is a compassionate, caring, extremely professional, well educated and highly capable doctor who gave me the gift of si
Mitzi Williams
Friendly staff and super fast visits but still get complete care and don't feel rushed. I left an office in Gainesville to come to Athens and don't r
Ana Camacho
Doctor Evans is great, he takes the time to listen to you.And Maricela, the surgery coordinator is the best, really explain with details all you need
Martha Iglesias
What a wonderful place. The first thing I noticed was how caring and careful they are about protecting themselves and the public in the mist of this p
Kim Lisenbee
Dr. Evans is fantastic! He spends time explaining and answering any questions. You are never treated like just a "name on a patient chart". His sta
Mary Barrett
Dr. Evans is wonderful! He's very professional, pleasant and friendly. Made me feel so at ease. Diagnosis and treatment options were explained clearly
Faith Lyles
Doctor Evans is a highly intelligent, delight as a doctor and human being. He used old school methods for me because I'm a difficult case. I am not ab
Natalia Brewer
Dr.Tawfik and Natalia were very nice!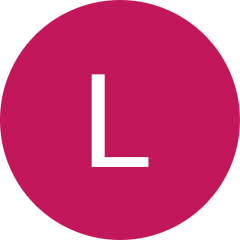 Lynn Smith
Today was my first visit. From the phone call to set up the appointment to checking out, this was a wonderful experience, if dilation and tickles of l
Previous
Next